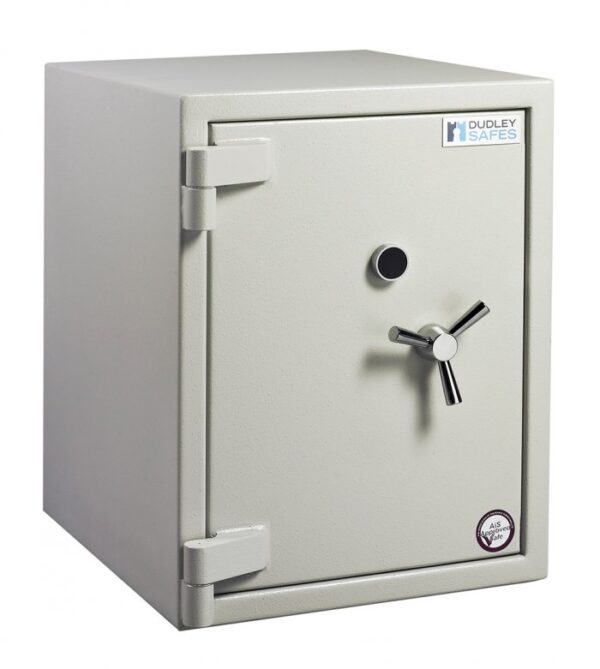 Dudleysafes Security Cabinet – Left Hand Hung Door option
£ 95.00 £ 114.00 inc VAT
Description
Additional information
Reviews (0)
Description
Your Security cabinet can be made with a left hand door.
British Manufactured
Security: This range of 4 Security Cabinets are made to high specification and have been given a recommended £1000 cash rating of £10,000 of valuables (Subject to your Insurer confirmation). These are ideal for storage of Phone sim cards, Phones, Cigarrettes, over stock spirits etc.
Construction: Produced in the UK under the control of ISO 9001:2008, each size is manufactured with a 6mm steel door plate, and a fully welded seam body. In addition, all sizes are prepared for twin base fixing and twin back fixing as standard. A separate handle drives the boltwork to ensure less wear and tear on keys. Dimensions listed exclude hinge or handle projection. Please allow and add 45mm.
Locking: Supplied with 2 key locks. Each lock has 2 keys, this makes the Dudley Security Cabinet harder to break open and having an extra lock can deter the opportunist thief! Should you wish to bespoke your Security cabinet, one or both locks can be changed to Mechanical dial combination, Electronic code locking or if you have a more hightened need, an Electronic multi user lock with time delay, or even audit control can be fitted. The options are listed as extras.
Fittings: The Dudleysafes Security Cabinet is supplied with two shelves in sizes 1, 2 & 3, and size 4 has 3 shelves.
Colour: Light Grey quality paint finish as standard. Should you wish for a different colour, or indeed special made to bespoke dimensions, we are happy to discuss and offer a firm fixed quotation.
Warranty: Dudleysafes standard products offer a 5 year warranty in relation to materials and workmanship. The lock warranty is limited to 12 months.
Lead time: The Security Cabinet range are all manufactured to order, normally produced and delivered on a 7-14 day cycle.
Delivery/Insallation: Delivery and base fix installation is included to a suitable ground floor location (no stairs), or upper floor via acceptable goods/passenger lift to an England or Wales address. Please advise if you have a Scottish Highlands address: There may be a possible increase in cost.
Should you wish to install yourselves, we can change the delivery style to palletised kerbside delivery, AND, reduce the cost.
Raise the page to view alternative sizes in the Dudleysafes Security Cabinet range or click on images to enlarge product detail